Good morning Cape Coral!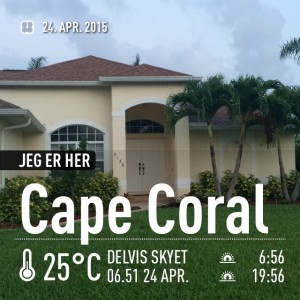 Jetlagged we woke up very early and got outside and sat by the pool! What a luxury to have your own pool! I think we'll miss this when we return home to Norway – so we're gonna make the best of this!
Lucky for us there are shops that are open 24/7 here, but we waited till 7 am when Publix opened. Quite an expensive place to shop, but we needed food so 😉
Our first day ended in a nice sunset and warm weather – we can't complain!