Cape Coral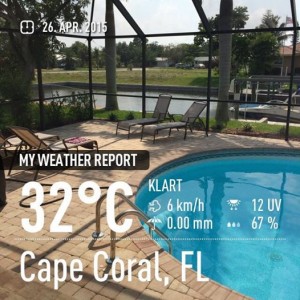 It's so warm outside today, but we decided to go for a walk down to the pier. The walk turned out to be a bit longer cause of the hot sun (33 degrees C +), but we eventually got down to the pier.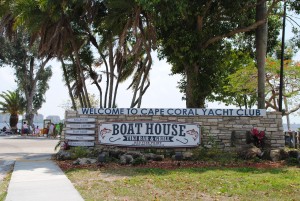 We found and emtpy bench and sat down and enjoyed the view – and the wind! Lot's of people out swimming – out in the boats – fishing or just enjoying a drink in the bar. Nice and casual place – not so much a posh yacht club as the sign says!
When we got home we jumped in the pool and just sat there – trying to cool down! As you can see we had 32 C and 12 UV – so sunscream is much needed!