While being in Tallahassee we decided that we were tired of getting a new place to stay every other day so we found two places to stay for the rest of the trip. First is in St. Petersburg (near Tampa) and the other is in Key Largo (about 1 hour south of Miami). This leave us with a bit of slack to do whatever we want as the distances here are a bit closer than they were on the west coast.
Today we went to the Florida Aquarium, but first Anett had to take a picture of the lovely trees we've found here in Florida. They remind us of a southern charm that we've seen on tv. I - Anett - wanna take one of these trees home…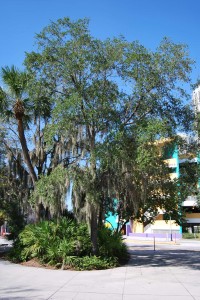 Aquariums are fairly the same all over the world. The exception to this one was the birds. I don't think we've seen birds inside an aquarium before (except for penguins… )
If you're in an aquarium during a weekday you'll probably see a lot of kids there - as did we (but we tried to avoid (read ignore) them as much as we could).
This is not a kid though, but a funny "blow fish".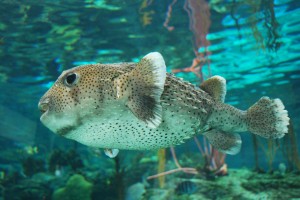 Another cutie!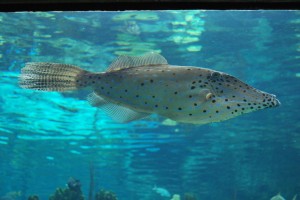 A secret hideaway…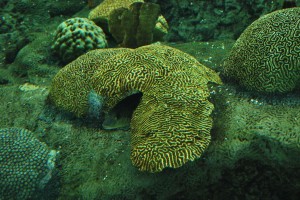 Would be nice to have a large aquarium at home with these ones!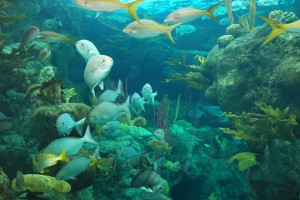 This poor thing is just ugly, but ppl. seemed to be fascinated by it.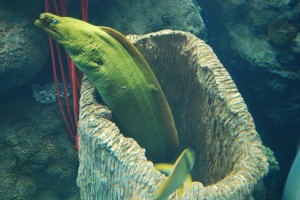 What seemed to get the most attention was the different sea horses.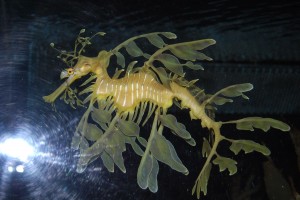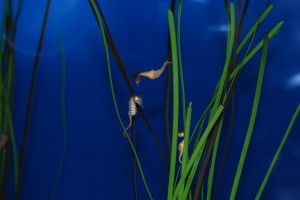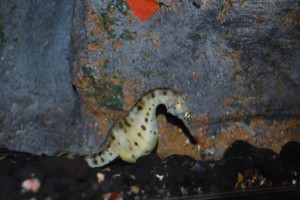 We're not quite sure why they put birds into the aquarium, but here are a few. There were suppose to be four owls around the aquarium - we found one! This small (but oh so cute) one.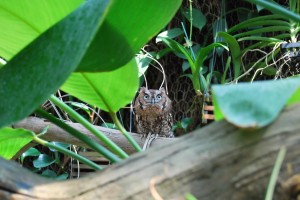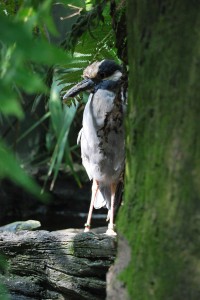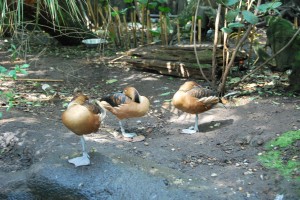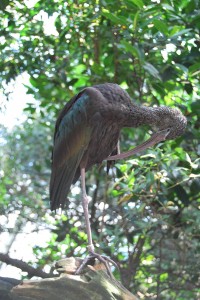 This is a totally different bird… notice the white below the red on my chest… we've had quite a lot of sun!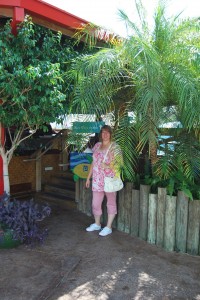 With the entrance ticket we also bought a trip out on the bay (Tampa bay) to watch for dolphins. It was an 1 1/2 hour trip - in the sun!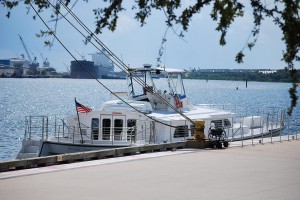 Out to the area our guide told us a lot about the area - the houses etc. She also showed us the only DOG BEACH - never heard of that in all my life.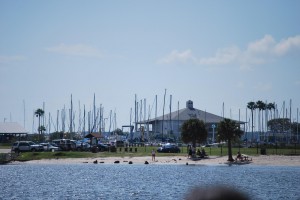 In the 60's and 70's the bay was so polluted that the government had to take action. The water quality has been watched since 1979 and it was only until 2008 that it had reached the quality set in '79. To protect the birds in the bay they used the spoil (slam og slagg) to build new islands that today are green and covered with birds. They also have special pipes that stick up outside the islands so that they can "fill" the islands without disturbing the bird life.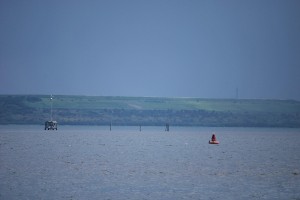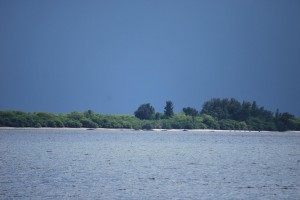 So - did we see any dolphinis? Oh yes! They even jumped for us. According to the guide they had never done that before (so high and so many times… well well.. ). Do we have pics of the jumping? Nope. It's not like we tell them to jump and they jump. They do what they wanna do when they wanna do it!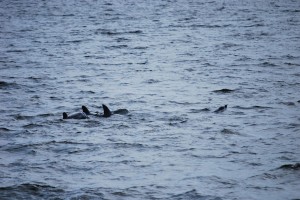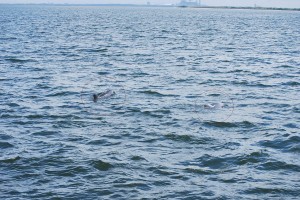 On our way back the guide showed us a house featured on Extreme House makeover (from January 2007). Not gonna give you the story behind the makeover you can google that for yourself.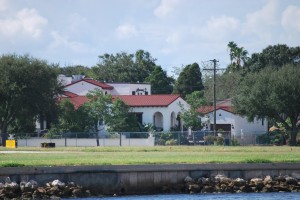 Tampa skyline.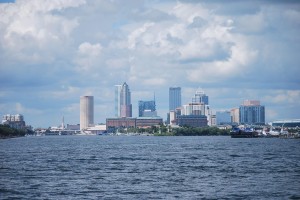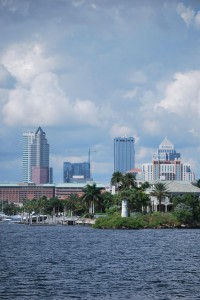 And that concludes our trip to the aquarium and the bay.
A side note. There are some weird commercials on tv. The latest one was for men who want to have grey hair! We thought hair dye was to cover the grey - how stupid are we!
October 9th, 2008 at 1:27 am
Leave a Reply