We've wanted to go to Sarasota ever since we saw this place featured on the danish tv show "Hammerslag". Sarasota is about 1 hour south of St. Petersburg and the scenery on the way is very beautiful.
Our first stop on the way was just to take in more of the bay (Tampa bay) before driving over Sunshine Skyway Bridge.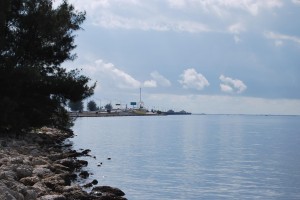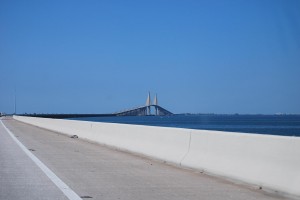 The bridge itself isn't an attraction, but it'm impressive (almost like the one between Denmark and Sweden though that one is larger). The 4-mile bridge spans Tampa Bay south of St. Petersburg. It was built to replace the old span, which was destroyed in 1980 when a boat rammed into its base. Much of the old bridge still stands, and has been converted into the world's largest fishing pier, spanning almost 2 miles. It's a great place to see the sunset as well as do some fishing.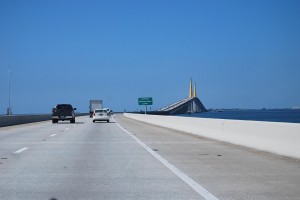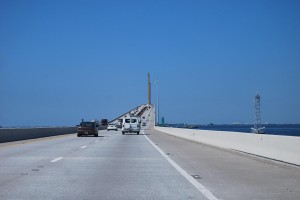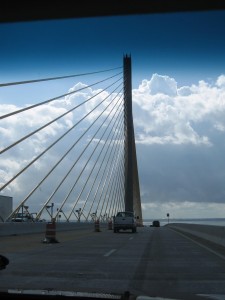 Part of the old bridge - now a large pier: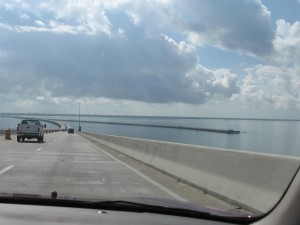 As the GPS told us we were in Sarasota we just left it on driving our own way around (if you get lost it will help you back on the right track soon enough). Like all the places we've been to - except for Tallahassee - it was sunny and warm. Our first stop was just to have a look at the town. The place we stopped was a fishing-combined-swimming area - notice how close to the road it is.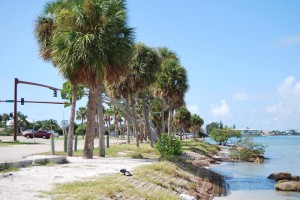 In the middle of the picture are some clothes. To the left of us was a mum and her son taking a bath. Well - the mum was swimming the kid had his toes in the water… he was afraid it might be sharks. They left without him getting wet… We have no idea if there are sharks around, but if they were we don't think they'd be 1 meter from the shore. Poor kid.
We headed into some random residential area just to have a look at the houses. Maybe you want a 5 bedroom 7 bathroom house?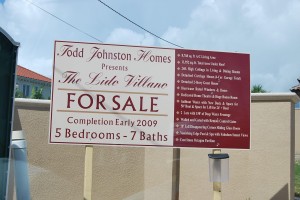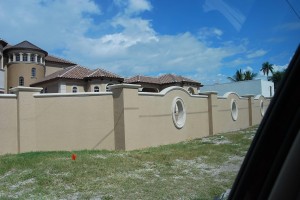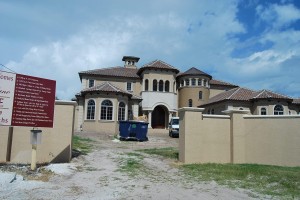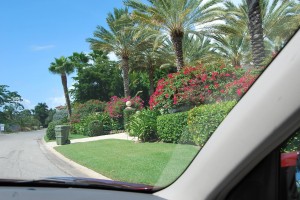 I guess the area was a bit over the top for most ppl, but one thing is sure - you don't need a big house if you live here cause you'd be outside most of the time taking a swim in your pool or in the sea.
We didn't quite know where we were (which is quite fun cause you have no expectations) but we found another resting area with lots of squirrels!  
Find the squirrel: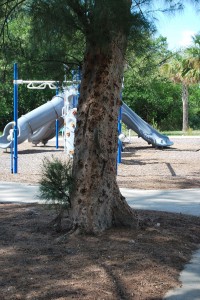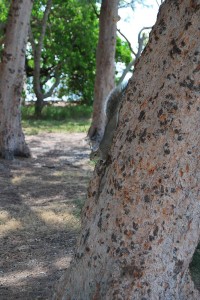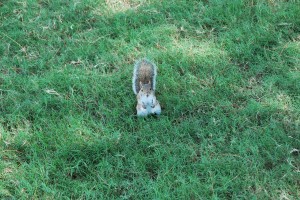 View of the city from the opposite side from our first stop: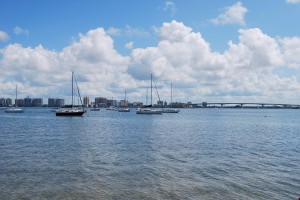 We left and drove yet another bridge. As you see from the gps some of the houses here have a great location: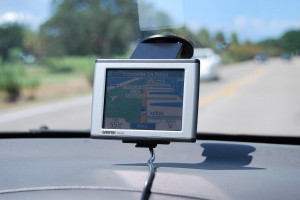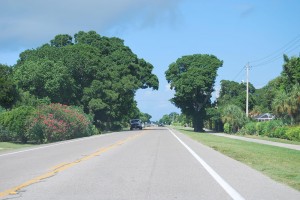 There's only one thing to say about Sarasota - beautiful! When we finally got rid of all the houses and hotels blocking the view to the sea - this is what we saw!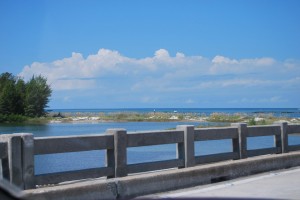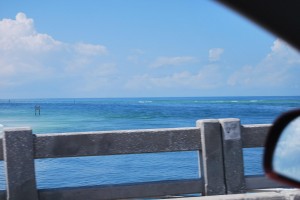 We found yet another place to park and went down to the beach (whoever went to this place without a bathing suit…!!!)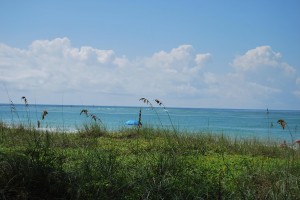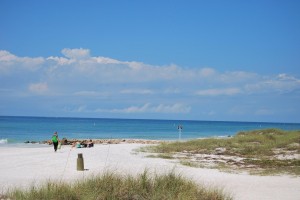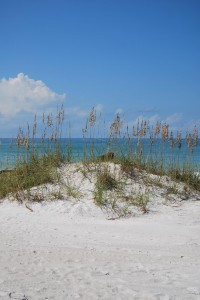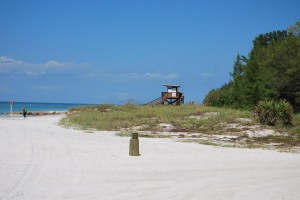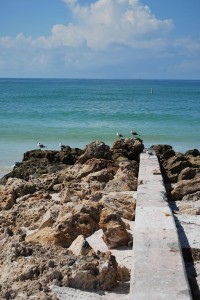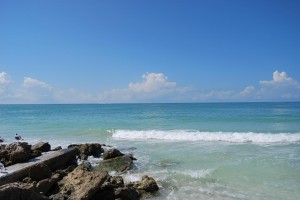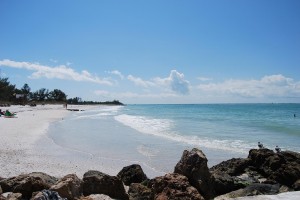 Going back to our car we found a few of these critters - we have never seen as many squirrels as we have on this trip (ok - maybe a few more lizards). These were a bit sneaky as they were on top of cars - in the front. We tried giving them apples, but they had no interest in it - just a quick check and then they ran off.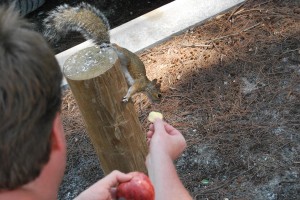 This picture is just to show you the beach and how narrow it was here.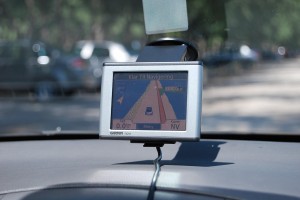 This place is so pretty I'd live on the beach., but I guess it could get pretty windy if a storm set in. From the signs we found all over Sarasota we figured out they had been out for rough weather before.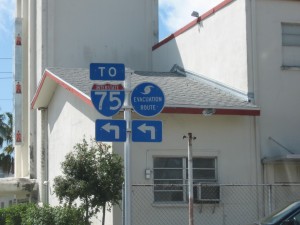 We headed home after a long and sunny day. On our way home I - Anett - found this sign - and since my mum always says that "everyone is named Ellen" (I first heard her say that while watching Sue Ellen in Dallas…) - anyway - this place should be suitable for my mum!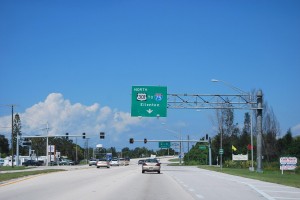 October 10th, 2008 at 10:21 pm
Leave a Reply