We decided to head downtown to see if St. Petersburg had something to offer tourists - the answer? Not much. We parked our car and as we left the the parking house we stumled upon the local saturday market!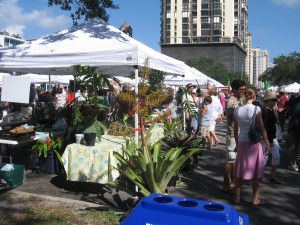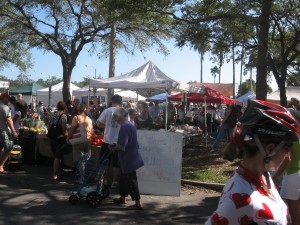 It was a nice start to a beautiful day. Live music - freshly baked bread - pizza - pasta - fruit and of course every other odd thing you could find. Take a look at the sign saying "Hairy Potter" - no lack of fantasy there.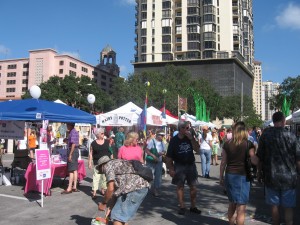 After taking a look and sniffing in all the good smells we left to take a look at the pier. Remember - it was hot and sunny and we had no sun lotion on. Either we forgot it somewhere or someone stole it - or we will find it when we come back home and start to unload our suitcases.
We just had to take a picture of this tree. Take a close look at it. You might have or have had this as an indoor flower - here it's a huge tree!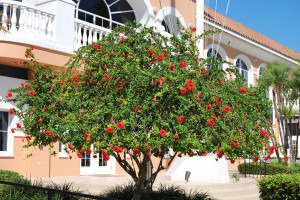 The downtown hasn't much to offer when coming to shopping, but what they lacked in shopping they made up for with the great view of the bay.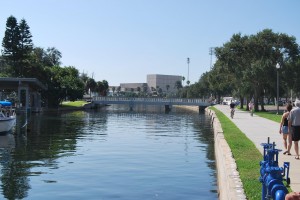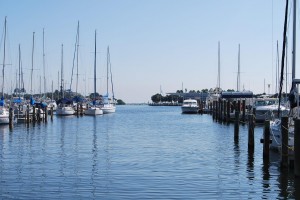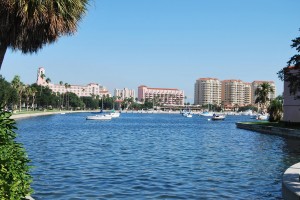 As we walked towards the pier we saw the normal critters - squirrels, but we also heard a familiar sound. We looked around and up and found these cuties!!!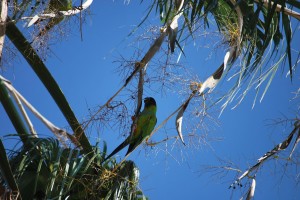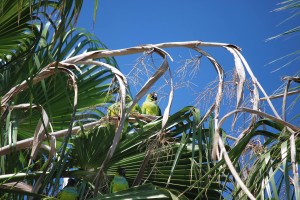 The view towards the pier: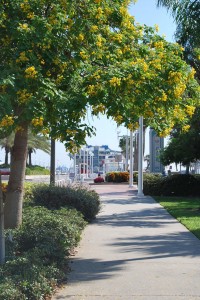 A bad picture of a melted Anett…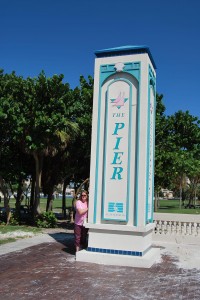 And a somewhat melted Jan Ove…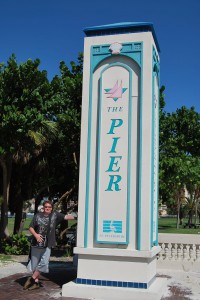 View towards the pier - and to the city.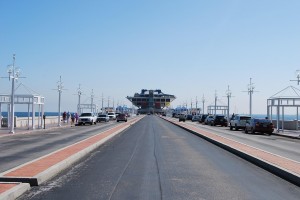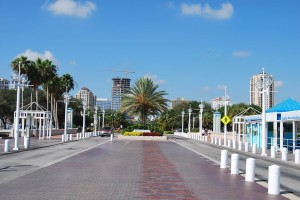 After looking around we left heading to town (to try to find some stores), but what caught our eyes was this - cars with its doors open playing music (quite normal) - man fishing (also normal) - living room chair - NOT NORMAL! We both named it "redneck fishing) (and had a bit of a laugh)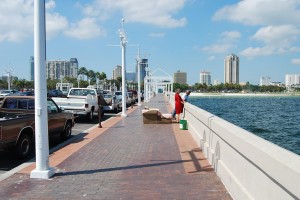 Well - it wasn't much of a shopping town so we left and headed home. We've forgot to tell you about some local birds that liked to live at the hotel - I guess the guests fed them (atleast we did…)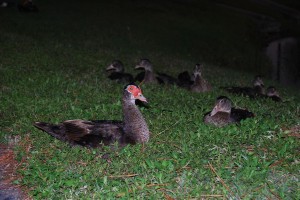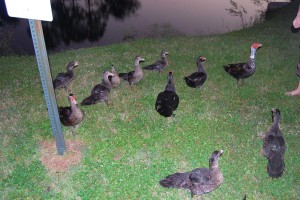 12th of October.
We've left St. Petersburg and headed to our last stay of this trip - Key Largo! We can't quite believe we've been here for 3 week already!
Our first stop of the day was in Naples - more like driving through (and checking out the beach of some local properties… someone has a lot of money out here!)
We have heard a lot about the upcoming election, but haven't written much about it since we're not that into politics, but we soon realised we were in McCain country when we saw the home made board - if you want make up the writing it says: "Why can't we use his real name Barak HUSSEIN Obama". (a quick comment to that is from a campaign spech where some lady said that Obama was an Arab and a muslim.. and when the reporter told her he was not.. she said - well I just don't want him… good luck voting to you Americans).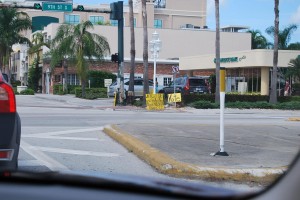 Enough about the election!
Naples has some large houses and seems like a wealthy place. First is a gps picture so you can see the beack and how the streets run towards the beach. We parked and had a look - just one thing to say - pretty!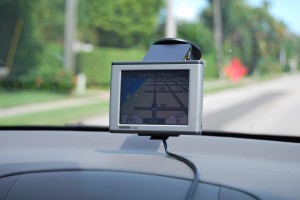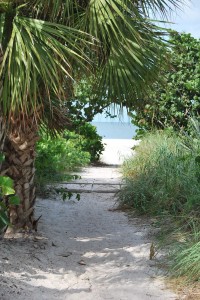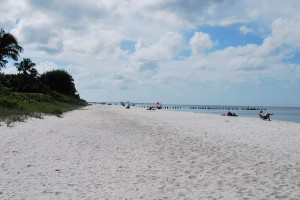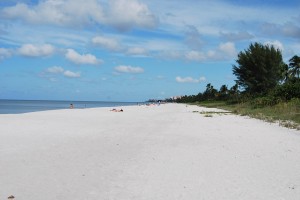 We had a drive around the area ending at a dead end - I guess we just blame the water.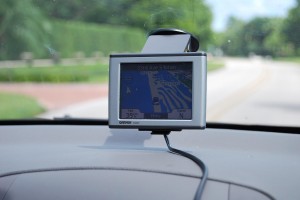 Leaving Naples with a few pics from the area (there are a lot of houses for sale - even some beach front properties… )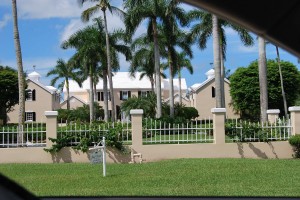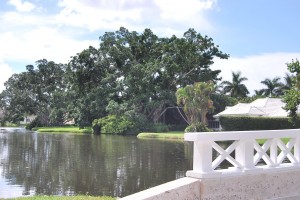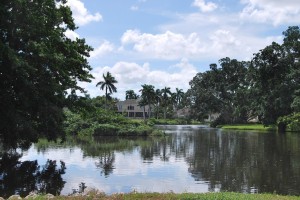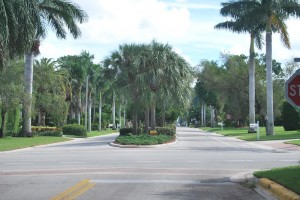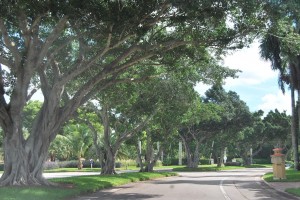 We headed to Everglades city which is not much of a city, but if you like river boats - dragonflies (øyenstikkere) and having a house built on poles this is the place for you.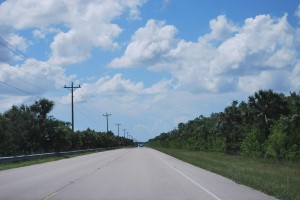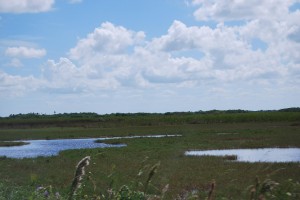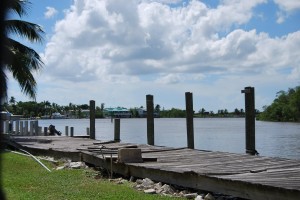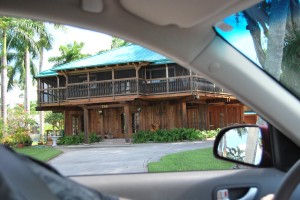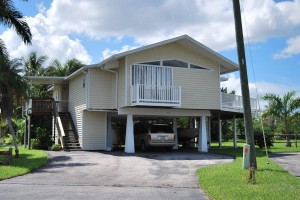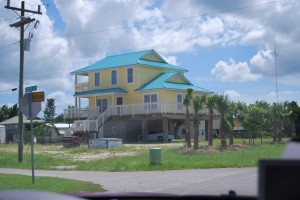 We were suppose to drive "Alligator Alley", but we didn't (we forgot about it.. we'll go back this week). The scenery along the road is very green and parts of it actually reminds us about Norway. Some of the swamp areas look like the Norwegian "myrer" (hard to take pictures of it while driving though.. )
Here are one of many signs - 60 during day time and 45 during night time - I guess there are a lot of animals along the road and not that much street lights during night.
2nd sign says "Animals crossing highway".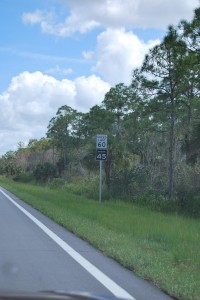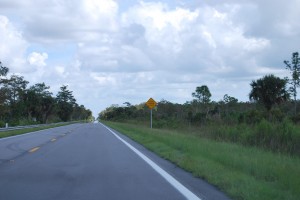 Some random pics from Everglades. For those of you who don't know this. My (Anett's) grandma had a uncle who lived here. How he could move from Boston to this place - I have no clue, but I guess he was tired of seasons. I have no idea where he lived as the letter he sent are gone, but it's still nice to be in the surroundings.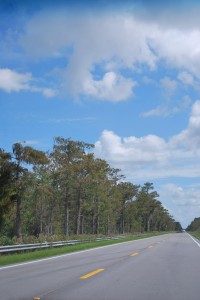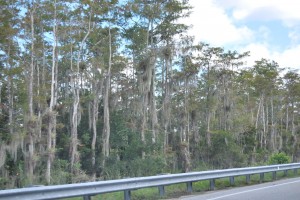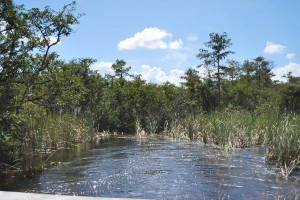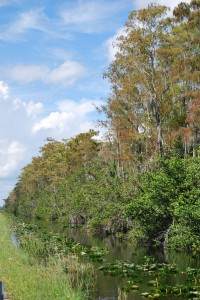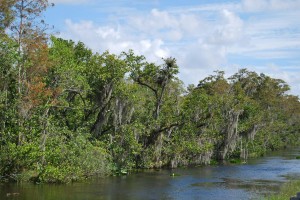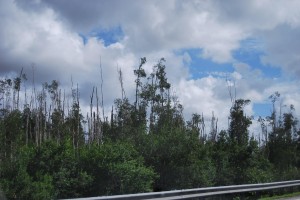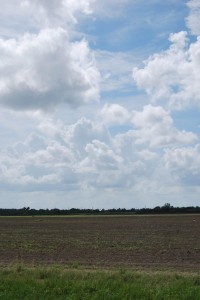 We finally headed onto "South 1″ - the road leading down to the keys - and our stop - Key Largo (which is at the top of the key.
As this is our last 4 days we traded up a bit (though we've been were satisfied with our stays at the Best Western). I know we're gonna enjoy and relax these last days and try to get a bit more tan and save energy before going to work next Monday. Here are some pics of our room and the surroundings. Tomorrow we're heading for Key West - fingers crossed for yet another sunny and warm day!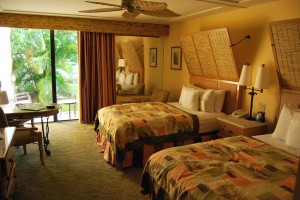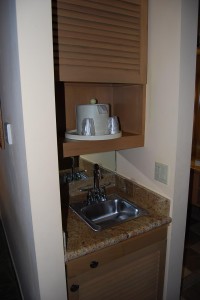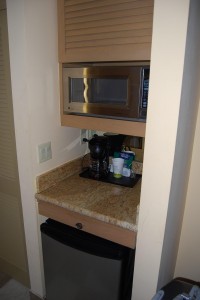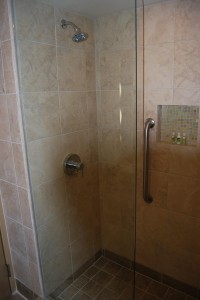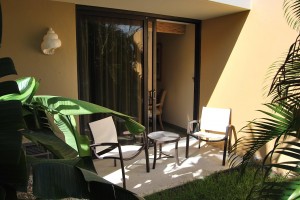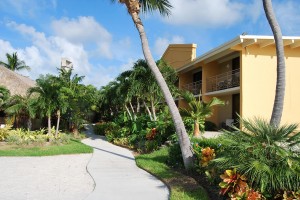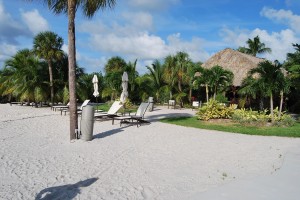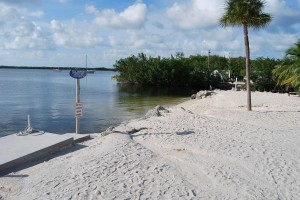 We even got to walk out into the water which wasn't cooling at all. It must have been almost 30 degrees celcius.
Sidenote: We had a look at what we had used on our creditcards for the first time. When we are done here we'll put up what we have used so that you can find out what 4 weeks in the states costs. Ofcourse only travel and stays.

October 11th, 2008 at 10:54 pm
Leave a Reply