As mentioned in the last post we went into a Butterfly conservatory.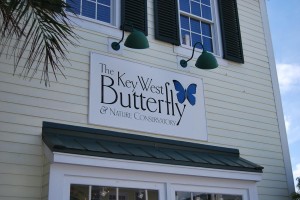 Like most other places it has a souvenirshop first. If we had lived close by then we could have bought some things, but it isn't eay to get things back to Norway. So after looking at some of the things for sale we bought the tickets to get into the conservatory. First we got to see some of the larvaes (caterpillars) before going into the conservatory itself. The room isn't big and the butterflies need to be in a warm humid climate, so you can imagine how it was to walk around in what was almost a jungle of plants and running water.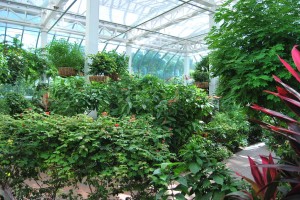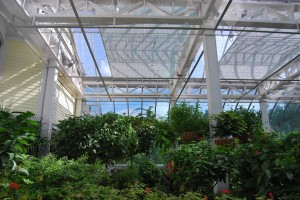 All those pictures of the conservatory are taken from the same spot, so you can imagine how small it is. But you didn't want to see the room, so here are the butterflies, or at least some of all those we saw.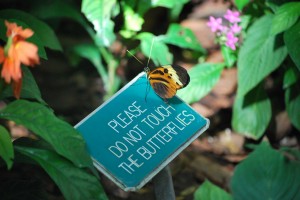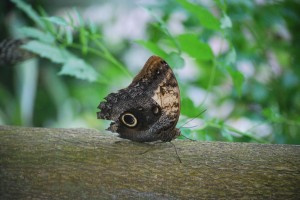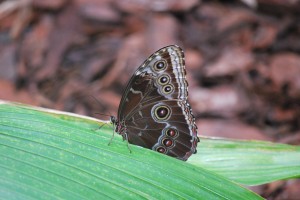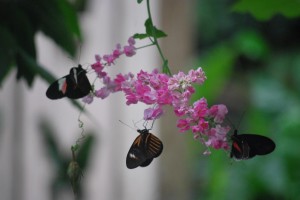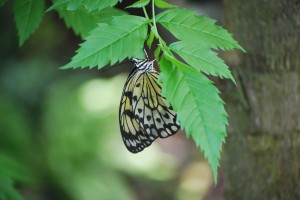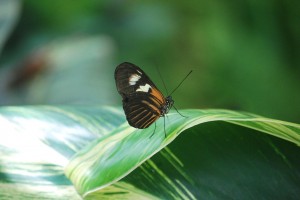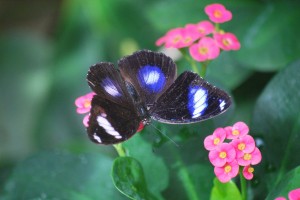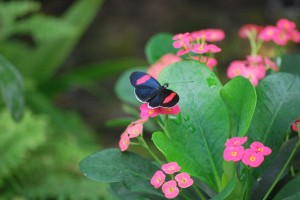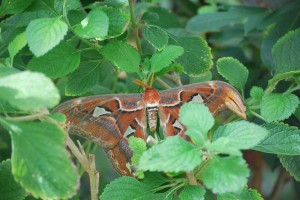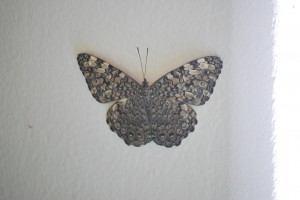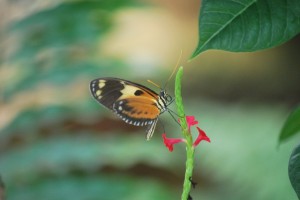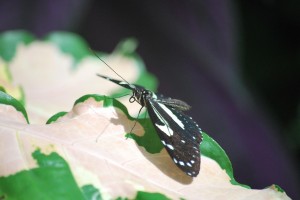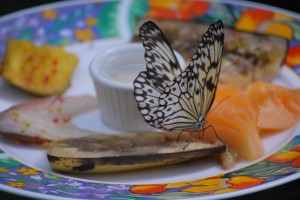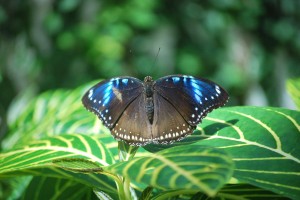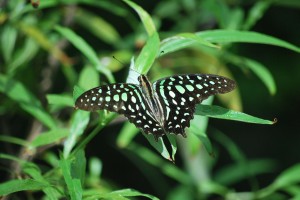 And here are some pictures of the birds that was flying in there. Why they didn't eat the butterflies? I guess the birds were too small, cause they only ate the seeds that was placed at feedingstations around the room.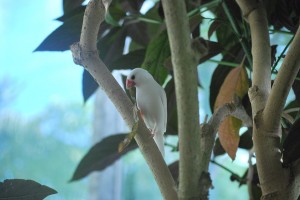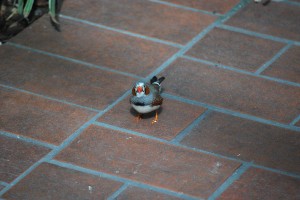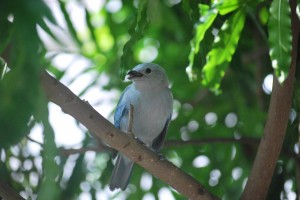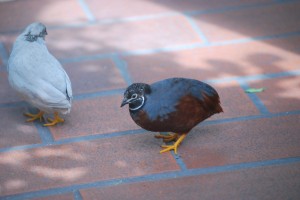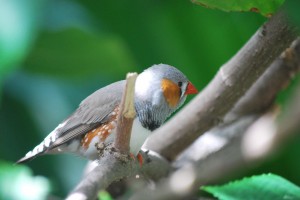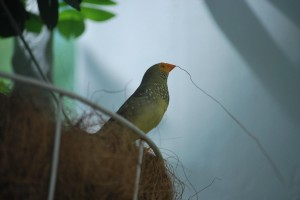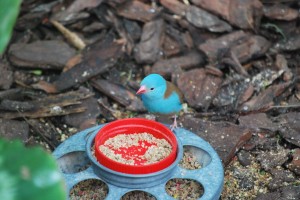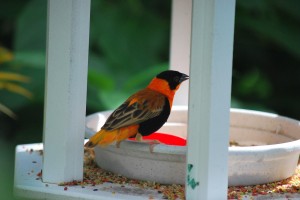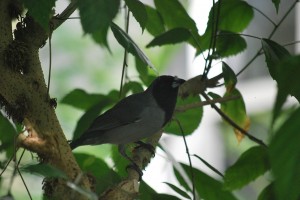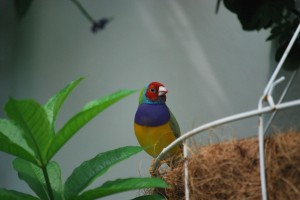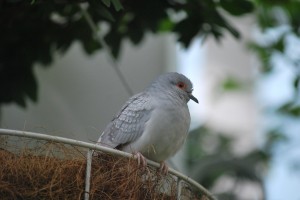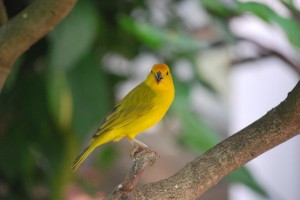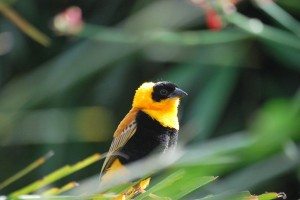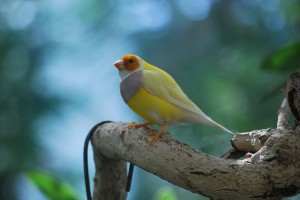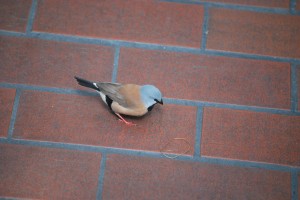 As we walked through we got to a little "waterfall" and the birds were cooling themselves down there. We just wished that there was a waterfall for us too somewhere, but we weren't that lucky. In the second picture the bird has just started splashing.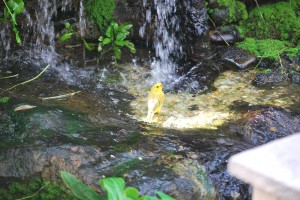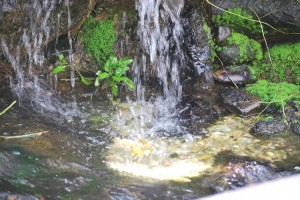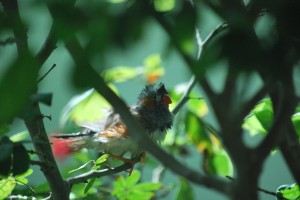 After walking back and forth in there for several hours we finally managed to drag ourselves away. For once the heat outside was actually feeling like a dry heat, even though it was still quite moist.
On our way back to our car (on the other side of town) we came by this house. Anyone up for a remodeling project? The house is sold "as is" and needs quite a bit of TLC (tender - love and care) - and maybe a money tree in the yard. How much to you think you need to pay "as is" to get it?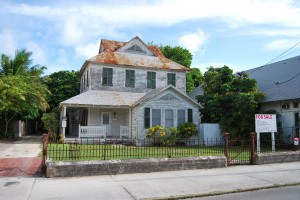 If you have $5.5 mill to spare - this is the house for you. It's huge though with a 2nd apartment and a large back yard. If it's worth it? We have no clue.
Driving back towards Key Largo - and just some 5 mins outside Key West - the sky darkened and before we new it it rained elephants! (read - no driving in 55 mph.. we could hardly see the car in front of us).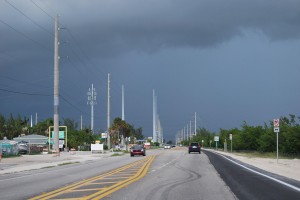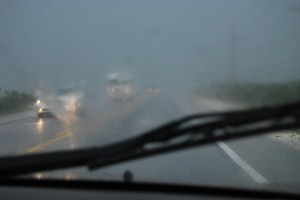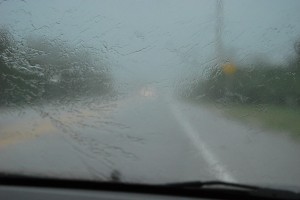 Two more days left. Tomorrow we'll go out and look for alligators and then it is over when it comes to new experiences. We'll be planning out trip home as early as possible to get good seats. 
October 13th, 2008 at 6:08 pm
Leave a Reply