Sunday view
We woke up early – way too early to get up on a Sunday, so we watched an episode of "Justified" on DVD before we got up (still very early for a Sunday – 0815 am!).
JO had to go to work to fix some computer stuff and I went to work in our green house. A couple of spiders scared the crap out of me as they came crawling through the soil – I bet I scared some ppl. with my scream (haha).
The rest of the day was spent washing clothes – cleaning and just enjoying our new view of Oslo!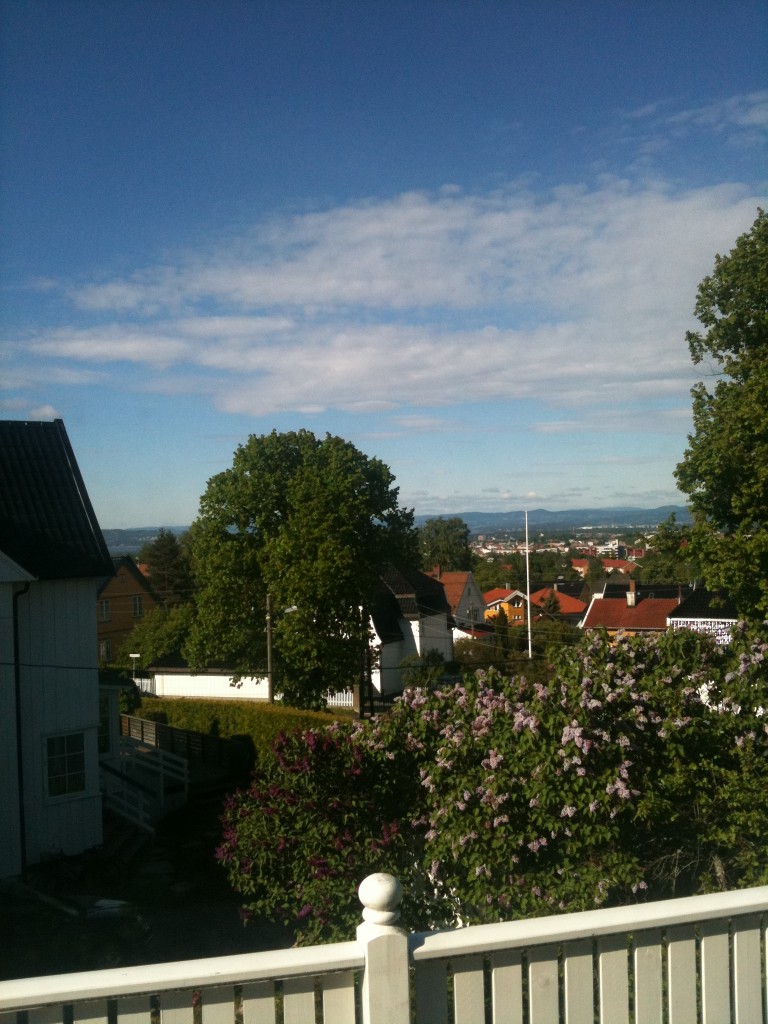 Categories: Anett and Jan Ove