A bit of this and that
It was an early start for the both of us. Our old car was up for its last service – and I had to take it there (driving a stick was a bit scarry since I haven't driven it in a year, but it was as easy to ride a bike – you don't forget!)
My dad picked me up and drove me home – home nice of him as JO had a dentist appointment.
So after he came back (with no holes) we went out to a nearby shopping mall called Metro – JO, my mom and I.
I just have to show you a picture of all the gardening mom has done – it's so pretty! This is our entrance!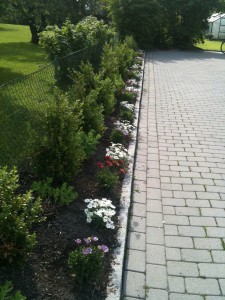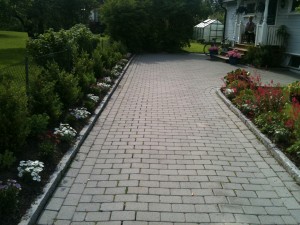 Mom bought us new summer duvets! Abought time to change, cause although it's not Hawaii temperature here the nights are warm!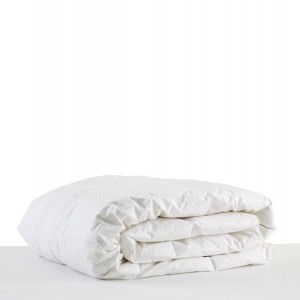 AND – we did a nice discovery! After looking around Oslo and the surrounding areas JO finally found the pair of Ecco shoes- Urban light –  he's been wanting to buy for a month, but we couldn't find it anywhere (sold out or only small sizes left). So it was a good thing we went on a little shopping stroll.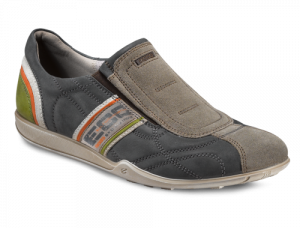 Categories: Anett and Jan Ove, Family, Garden, Mamma og pappa