As we said good night in Solvang we also say good morning.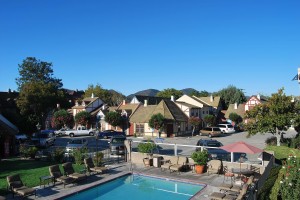 Solvang is a lovely place and the lady at the check-in had a nice sense of humor. As we arrived about 8 pm - I guess we looked quite tired (believe me - we were!) she gave us a nice room upstairs.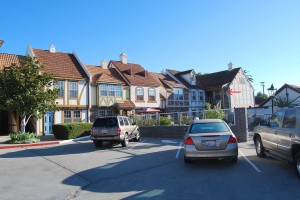 We had a sweet breakfast today as well - of course - Danish pastry! After this sugar rush of a breakfast we went for a walk around town. They had just had their annual "Danish Days Festival" - with stuff like:
traditional danish days breakfast (???) - Æbleskiver and Medisterpølse (æbleskiver er hva vi på norsk kaller munker
æbleskiver eating contest
I guess they've made it all a bit American and tried to put some Danish color to it all (like danish national costumes - I have never seen a dane in "bunad" - but you could buy them in the local store). Next two pics from Solvang.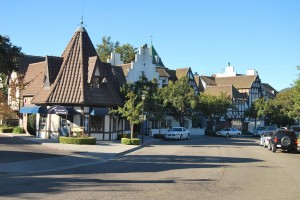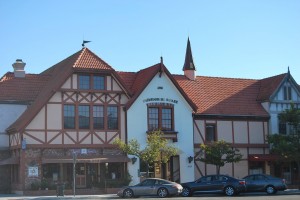 We left Solvang and headed for Santa Barbara.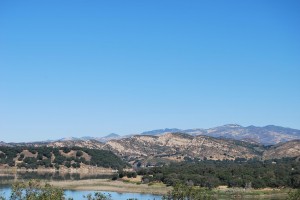 Whhich was covered in - FOG! I think we have a fog ghost following us so after a drive through Santa Barbara and I guess what was their posh area (rikmannsområde) - "Hope Ranch" we left and drove on towards LA.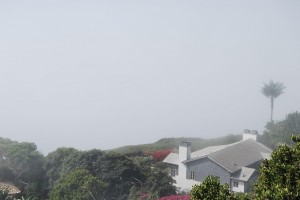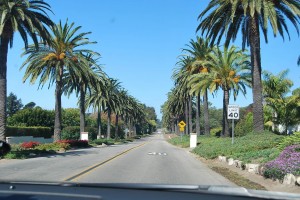 After our sugar rush of a breakfast we hungered for something else to eat, but the traffic is quite heavy and then add it with speeds above 100 km/t (or 65 mph) - top it with two noobs from Norway = "there as a place to eat"  (Anett pointing while Jan Ove says WHERE!)… poof - gone! (you should laugh a bit now) BUT - after following the sign to Highway 1 into nowhere (it was Santa Clarita) we found a Subway and had a nice "1 foot lunch".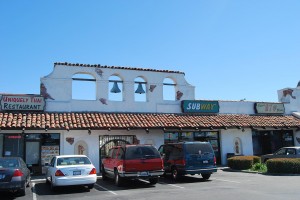 We were lucky and got to follow the Pasific Ocean towards Malibu. It's very pretty and I can understand why ppl would build a house on the beach - cause it's just hot hot hot!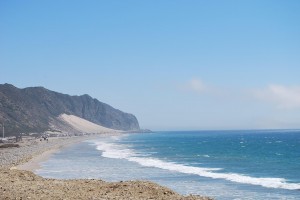 We've always thought that Malibu was on the waterfront with lots of nice houses - little did we know when we turned left off Highway 1 and up into the hills that we'd find "Malibu country club" in the middle of what seemed to be nowhere (I guess that's why they put it there…). It's the green spot in the middle of the photo.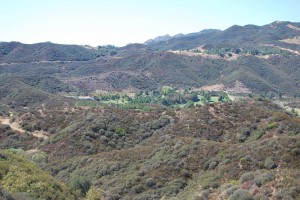 After trying Motel 6 in Hollywood - fat chance to get a room there without a reservation - we used our GPS and found one outside LA in an area called Rosemead. There's nothing fancy about this motel, but it's cool - cold - which is useful when you see the temperatures we have outside. We're gonna call it a night soon and head out for dinner. Tomorrow is Universal Studio on our schedule! (let's hope for some cooler weather!)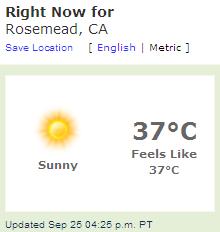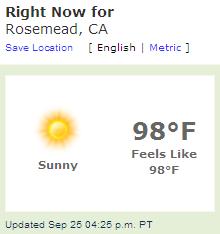 September 26th, 2008 at 3:22 am
Leave a Reply