A zoo is a zoo is a zoo, but since we read it's suppose to be one of the best we thought we'd give it a try. The weather was again warm, but as it was more windy it was close to a hot Norwegian summer. The koalas were all asleep and most of the had their backs towards us except for this little guy.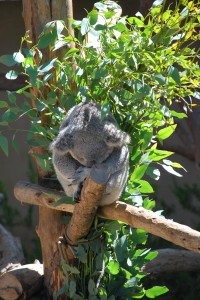 Since I - Anett - love meerkats we took quite a lot of pictures of these guys.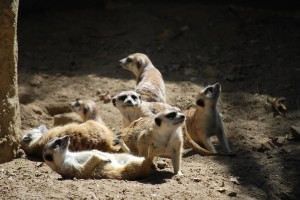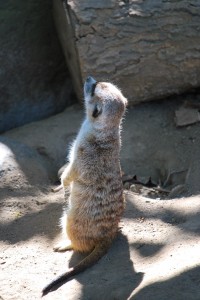 And since we miss our birds we had to walk through the aviary - look at the cute little birdy!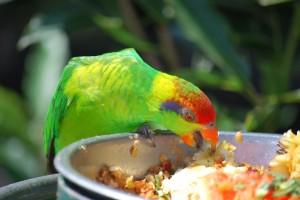 And to all of you out there who follow our journey - we have LOADS of pictures, but since we don't have any way to edit them we'll put them all up when we come home - so you better come back again and look for more pics.
Todays photographer was Jan Ove - except for this that I took - look at the lens. We bought a larger one on our first day in San Francisco - and we love it!
September 28th, 2008 at 10:58 pm
Leave a Reply