Ended the last post with an evening view of the hotel. After that we went down and looked and what the city had to offer. We decided to have some real dinner at "The steak house" inside the CircusCircus Casino. Anett had a New York Steak and Jan Ove had a Porterhouse. Both steaks were great, and the waitor surely deserved his tips.
After that we looked around the main thing about the casinos, the machines, and there sure were a lot of them. They also made a lot of noise. We had to use a little money on them ourselves. Tried to win a car, but like 99,99% of the people trying to win end up loosing all they bet.
Well, here is the hotel entrance an a picture of what they had to offer of entertainment. They even had their own circusring, hence the name.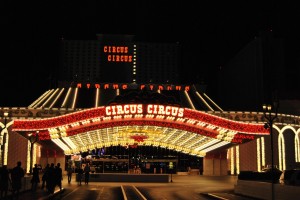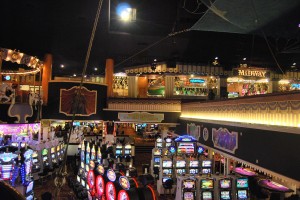 Took a long walk outside and looked a the sight. Was a bit tired of the trip so didn't see to much, but we had planned one more day there.
The view in daytime isn't as grand as the nighttime. Las Vegas is truly the town that has turned the clock around.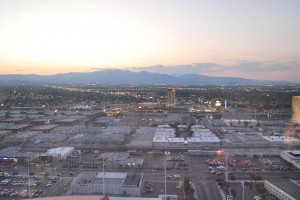 We got to see the largest inside amusement park called "Addventuredome", which was a part of CircusCircus. Nothing to really write home about, but at least we were there.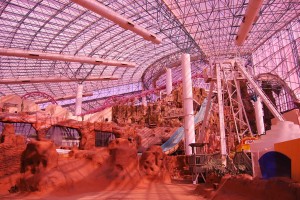 Later in the evening we walked down the strip and looked at the other casinos. Inside they are mostly the same all of them. Slotmachines, crapstables, roulette and so on. The only difference between them is the design of the building. We loved the design of the Venetian the most. They have even managed to make canals and have gondols there.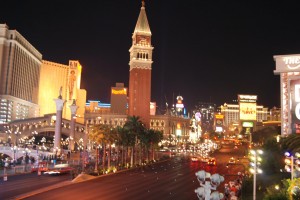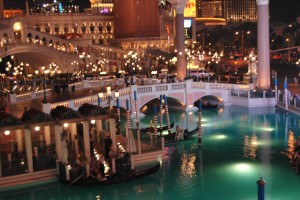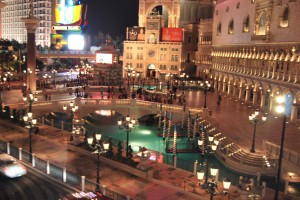 The inside doesn't stand back for the design of the outside. Pictures of the painted roof. As said earlier, the machines are the same in all casinos.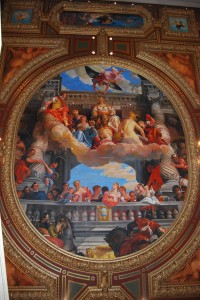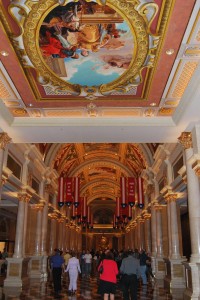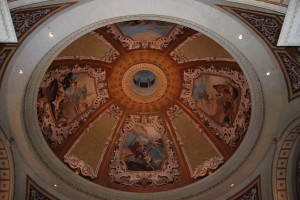 We could have put up a lot more pictures from the town, but we'll leave you with these and recommend you take a trip yourself. And CircusCircus is cheap and perfect to stay at. The deal for the room there was even including $25 dollar gas.
So after some more gaming we went to bed and moved on they next day. Plans were to see a little of the area around Grand Canyon on our way to Flagstaff (not the direct route).
September 30th, 2008 at 7:54 pm
Leave a Reply