You saw that coming didn't you?
After two days in the city of sin we left and headed forGrand Canyon. Since our gps didn't find the route we wanted to go we just typed in Zion National Park and headed in whatever direction it was.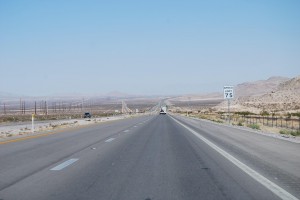 There are some funny signs here. Like one we drove past saying "Hidden Valley". Why would you have a sign to a hidden valley? Isn't it suppose to be hidden?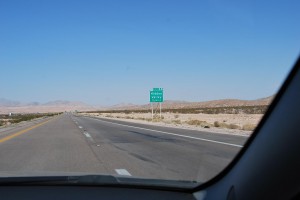 Another thing that never stops to amaze us is the roads - they just keep on going - like never-ending-roads.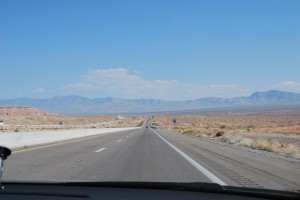 One sight that we've seen quite a few of in the soon last two weeks is this - a car close to a VR (campingbil). First time we saw this we thought "that was just a bit too close to the car on front" - well - we understood the whole thing when we passed it - they're towing their own car!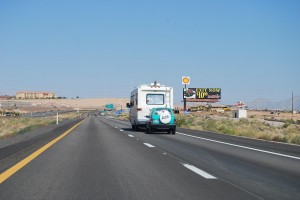 After driving for about 1 hour we saw the first part of the Grand Canyon or atleast what the mountains look like (again - a funny sign "Virgin River"… wonder how that name came to be)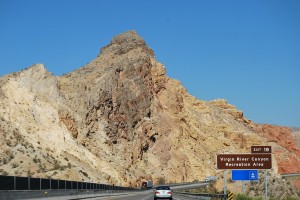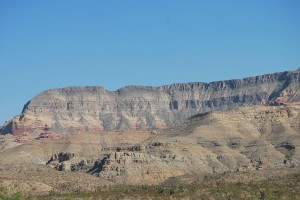 The drive today was quite a long one - a bit longer than we thought it would be. We headed into Utah and to Zion National park, but this was only to get or GPS to find a way to Grand Canyon and it's north rim. (read - it was a loooooong driiiiive).
So we left Zion and headed towards Grand Canyon - through a small town that where we thought our GPS had gotten a heat stroke cause it wanted us to take a u-turn around a block, but it was a road there taking us up up up the mountain.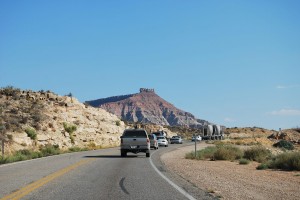 You might think that these roads would make ppl speed - and they do! When we're on cruise control and the speed we should be at we're often passed by the locals, but they highway patrol are everywhere so it's stupidity to speed! (last car we saw was a pimped BMW… hear that Øystein

)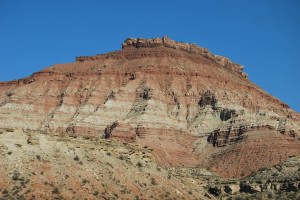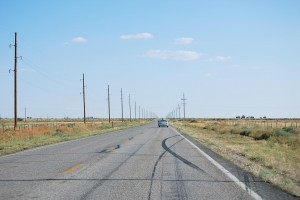 But when you see these pics we can sure relate to just want to floor it. The dark part in the middle is a cloud in the sky making a shadow. Btw - american as really slow on passing you. Must be these boring (read slow) automatic gears…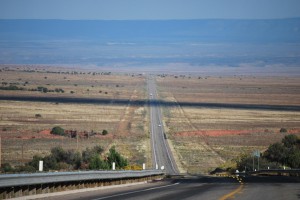 Since I - Anett - are the desinated passenger (by choice) I get to take all these lovely pictures (atleast some of the 500 pics we took today turned out quite nice) - like this one!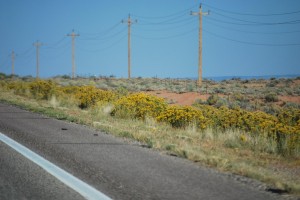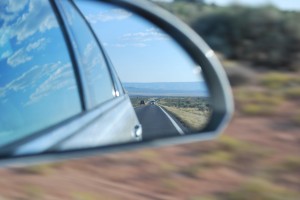 It was getting late and we were still about 1 hour from the north rim - would be make it before sun set?
As you can see from the picture we had climbed quite a bit - closing in on the tallest of the Norwegian mountain - we were now at 2415 meters.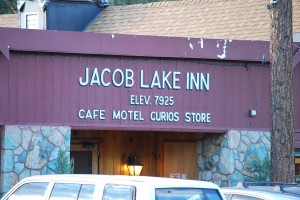 The road was gonna take us to Flagstaff (do you hear that Hanne?), but we couldn't just drive around Grand Canyon without getting to see the view, so we had about 45 mins to get to the rim before the sun set (and time was not on our side at all!)
These cute ones was to blame that we almost missed the grand view.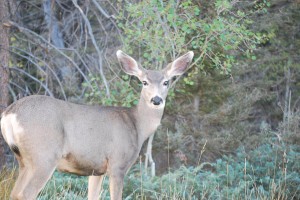 The landscape looks very Norwegian. With its pine and birch trees. From the look of it it had been a forest fire some time ago, but the nature has its ways to get back on track.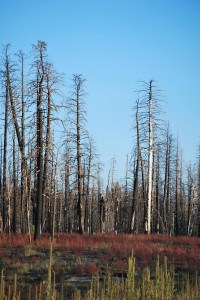 After a few meetings with the local wild life and $25 to get into the park (valid for a whole week) we got to the northern rim as the sun set - we made it!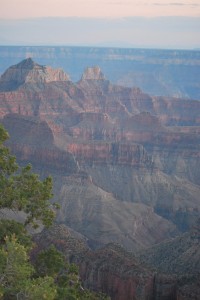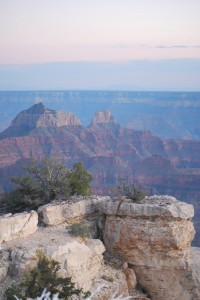 So we took our pictures and then poof - it was dark. It was 6:30 pm and it was black - dark and we had yet 3 1/2 hours drive in front of us, but we were lucky and had another car in front of us for most of the drive - scaring off the poor deers.
We fell asleep as soon as we got inside the door of our motel, but Hanne - you have something to explain - these "BLEEP" trains that scared the shit out of us! I hope Flagstaff is better daytime than night time.
Tomorrow - south rim of the Grand Canyon.
October 1st, 2008 at 9:28 am
Leave a Reply