After the breakfast was over we decided to take a walk through the streets in San Francisco. Out the door and turn right. No plans on where to go, so just walking till we found something. First stop was Union Square. One of the small park areas around in the city. A heart is standing at the entrance to the area.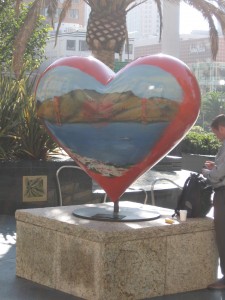 As you can see, the weather was great. Not a cloud in the sky, which made it warmer and warmer as the day went on. Bought quite a few bottles of water on the trip.
When we walked into the square we noticed the rail-lines in the road outside. So we decided to follow them to the bottom and found the startingpoint of one of the famous cablecar lines. We opened out wallets and $22 left it in a hurry. So we took this beauty of a cablecar up towards the Piers.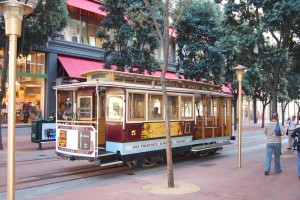 After 30+ minutes of driving up and down very steep streets we ended up at Pier 43 and started to walk along the piers. Many pictures were taken, a few shop were visited and then we suddenly were at Fishermans Wharf.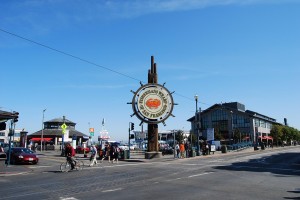 Also got a look out towards Alcatraz which we will be visiting tomorrow. Walking further along the piers we got to the famous Pier 39. Not all know why it is famous, but when you see the picture below then you will know why it is famous.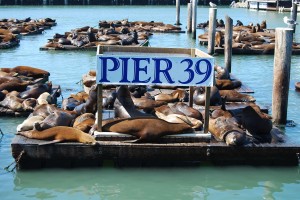 Lots of stores along this pier. So if you plan to see some touristy stuff along the piers, then this is the one for you. We also found a place to eat our breakfast, which by this time had become a lunch. Plenty of places to try here, but we ended up at "Boudin Bakeries" where we ate a varm WChicken club sandwich". We recommend trying it, because it was very good.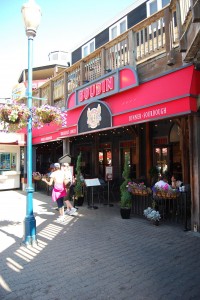 After some food and drink we got new strength and continued further along the piers. More walking, more pictures of piers, cars, bridges and so on. Went through a farmers marketplace with lots of nice products but would be difficult to get back to Norway. Came by a statue of a spider, a small park again and then it was time to move into the city again.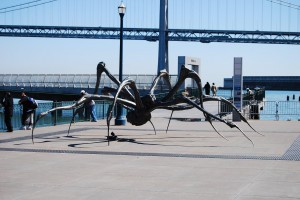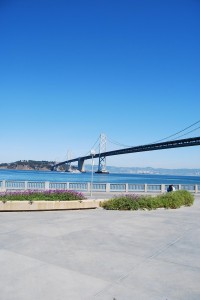 A long walk home, weaving through the streets untill we suddenly saw the start of the street where we live. Post street 000, and we needed to get to Post Street 701. We reached it and now we sit here in the hotel room and writes some lines. Time to relax and perhaps take a trip to the Chinatown before we call it a day.
September 23rd, 2008 at 2:29 am
Leave a Reply