Our hotel is only a 2 hour ride from Key West so ofcourse we had to visit. The drive there is a bit boring - you cross over some 40+ bridges - and the speed varies from 25 to 55 mph (not to forget the truck drivers who just have to try to kick your ass off the road.. !!!)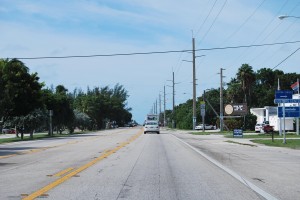 There's not much to say about the ride there so here are some pics.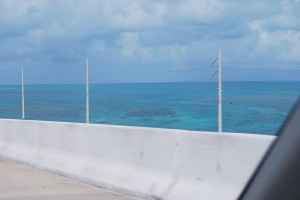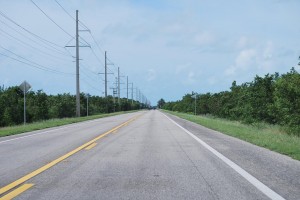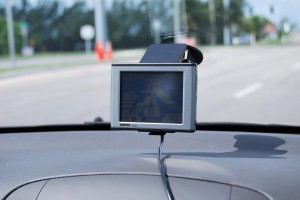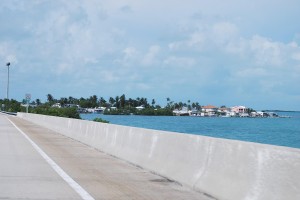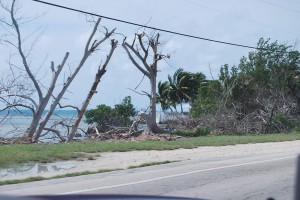 This drove past us - a Ford Mustang Shelby. We saw this again in Key West AND another one just like this (no, it wasn't the same car we saw twice.. )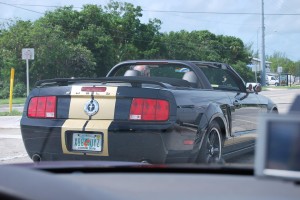 One of the bridges we drove over - to the right in the picture you can see part of the old bridge.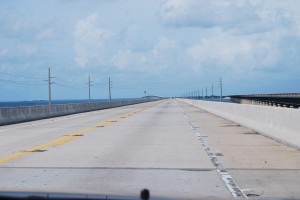 One of the fun parts about driving here is that you are inbetween two oceans - the Atlantic and the Mexican gulf.
The Atlantic: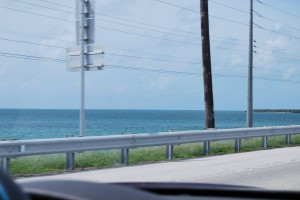 The Mexican gulf: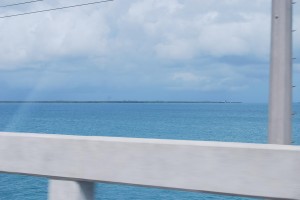 One of the cute animals that live on one of the keys (there are a bunch of keys - not only Key West or Key Largo) is a small deer.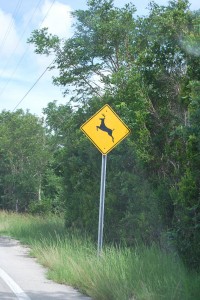 We couldn't quite understand how this poor little thing could live out here since we only see water, but we had to go and look for this shy animal - and we found it! (atleast one.. ) We had to drive off the main road to see it, cause along the main road was high fences to keep them away.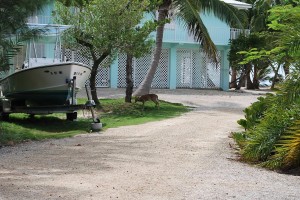 Back onto the main road and over the last bridges and we got to the last island. Key West is actually a quite large area and just like every other town out there. Lots of shops, gasstations and hotels on the way into town. After getting past these typical things we got a view of the buildings we wanted. The residentarea of town. We drove past the main street with its typical tourist shops and found a place to park. Walking along the streets we saw both old buildings and new tacky touristbuildings. Here are some of the fine buildings.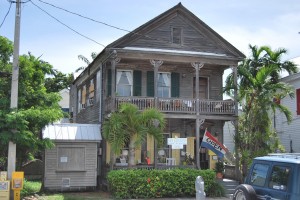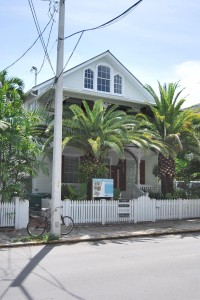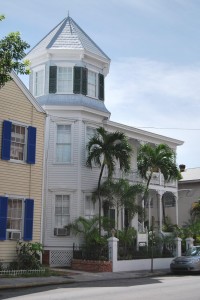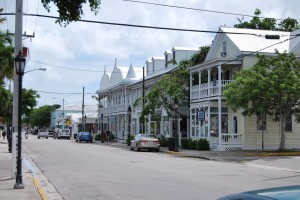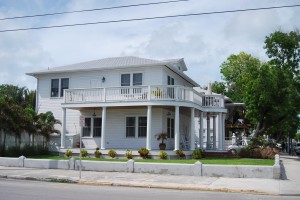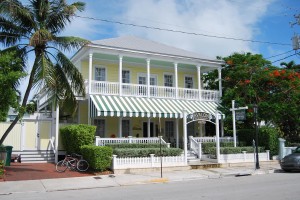 One strange things we saw was chickens walking around free. Roosters, hens and chickens. Don't know why these are roaming the streets, but guess it is a speciality down here.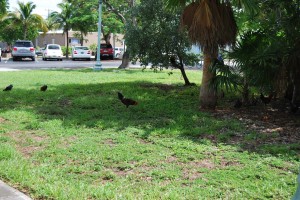 We walked south and went to the southern most point of the USA. Only 90 miles, that is about 150km from Cuba.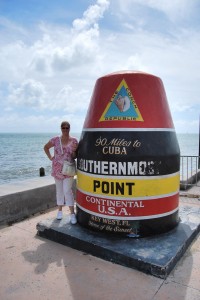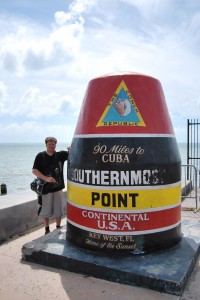 A few meters from this place is a conservatory for butterflies and birds. We decided to look and will be writing more about that later. Now it is time for us to go see some alligators.
October 13th, 2008 at 4:24 pm
Leave a Reply