"Priest" the movie
My back wasn't wasw hurting today, so Jan Ove was nice enough to go shopping for us!
He came home with these flowers for me – I love peonies!!
Later in the evening he and Kenneth went to see the movie "Priest" – vampire movies at not my cup of coffe (or tea), so I stayed at home (I don't think my back would cope very well stuck in a seat for a few houres).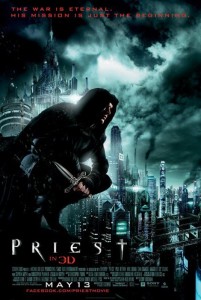 Categories: Jan Ove