Looking back
I just have to show you this picture. It's taken Oct 3rd – after a day around the northern part of Oahu with Kim and Ron (back on the right).
I guess sushi will never be a favourite of mine, but the sake sure was fun!
Thank you again Kim, Rob and their friend Ron for driving us around and taking us to these fun places!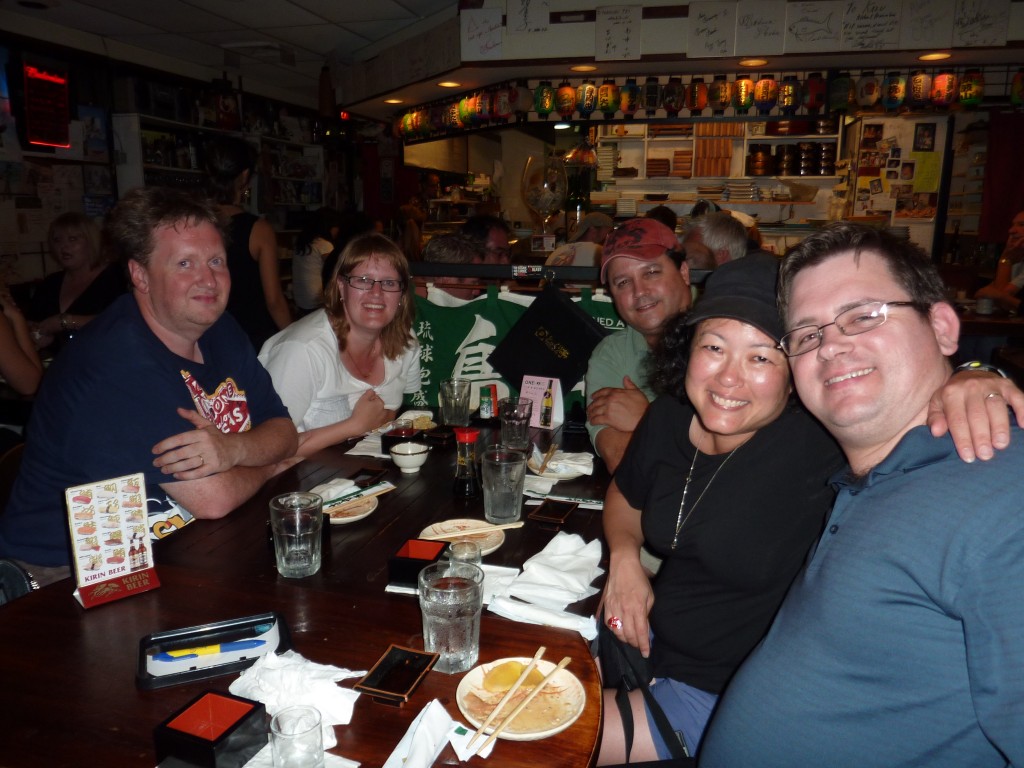 Categories: Anett, Jan Ove, Oahu, Vecation